hGF Anti-Aging Spray
If you are more than 35 years old and want to fight the aging process, use GoldVitamins Gold Standard hGF Spray. This anti aging oral spray increases your body's own Human Growth Factor secretion, which falls sharply as we age. GoldVitamins Gold Standard hGF anti aging spray contains a revolutionary sustained release system to deliver 2,000 ng. (nanograms) of hGF under the tongue, where the active ingredients are absorbed directly into the bloodstream.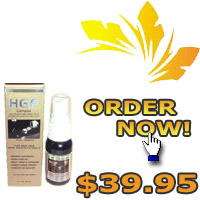 Reported Benefits:
Increase energy levels
Increase memory retention
Improve sleep quality
Improve cholesterol profile
Quicken wound healing
Increase immune function
Lessen wrinkles
Reduce cellulite
Improve skin elasticity
Improve vision
Lose fat; gain muscle
Enhance sexual performance
Increase exercise endurance
Directions for Use:
To use this convenient oral spray, simply shake well then depress the nozzle to deliver two full sprays under the tongue in the morning, and four full sprays in the evening. Before swallowing, hold the liquid in your mouth for 20 seconds. Spray 30 minutes before or after eating to ensure a clean palate.
Not for use by persons under 35 years old, for pregnant woman or for those with a current or past history of cancer. If you are taking prescription medicines, consult your doctor before using this product. If you observe adverse reactions, discontinue use and consult your doctor. rolex replica uk, hublot replica, tag heuer replica sale